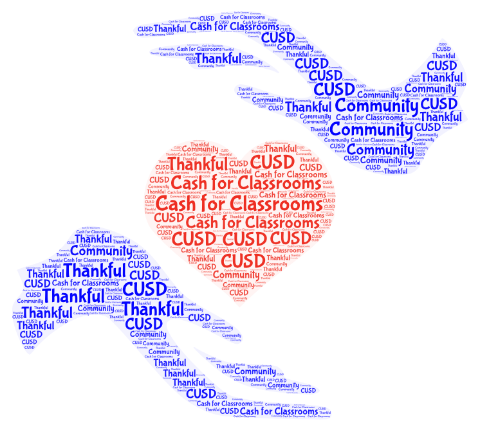 Thank you to everyone who supported our 2018 Cash for Classrooms campaign.  Over 30 volunteers spent several hours reviewing Enrichment Grants from across CUSD.  Hear that?! We're blowing up balloons and getting ready for WOO HOO! patrol!  It's almost time to award some phenomenal teachers and schools with the opportunity to take education to the next level!  We couldn't do it without you!
Cash for Classrooms - Community Message
---
A donation to the Cash for Classrooms Campaign may be tax deductible but does NOT qualify for the ARIZONA STATE TAX CREDIT.  Please consult with your tax professional for tax advice.  
     Where does the money go?
Engaging Experiences

Ask any teacher and they will tell you that the best lesson is one that includes an opportunity to experience what is being learned. Hands on learning opportunities come at a cost, and Cash for Classrooms allows teachers to put the icing on the cake and top off a great lesson with a memorable way to solidify learning for a lifetime.

Curriculum Enhancement

From building bridges, to growing vegetables, studying life cycles and understanding the impact of light on development, Cash for Classrooms funds are put to immediate and great use.

Improving Communities

Chandler Education Foundation is committed to investing in school-wide programs that are research based and proven to make a difference. With donor support, numerous schools have seen dramatic impacts from the Playworks program as well as many other initiatives supported to develop relationship skills needed to fill careers of the future.