CEF Scholarship Application Procedures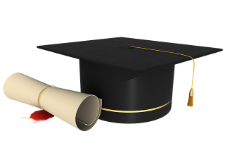 Welcome to the scholarship portion of the Chandler Education Foundation's website. We are eager to support your lifelong learning.  
With the exception of IMPACT scholarship applications (available now), ALL other applications are submitted to the Career Specialist at your high school. 
It is very important that you complete all necessary paperwork on time. Please direct questions to your school Career Specialist. 
Next Steps: Select your school to review all available scholarships.
All application forms are found at the top of the web page specific to your school.
See below for scholarships offered to (2) male students throughout CUSD.  These two are the only scholarships due in February of 2019.
---
Please Select the CUSD School You Attend
---
Two Scholarships for CUSD Students: Due February 2019
These two scholarships are offered through Chandler Education Foundation, but are due February 8th.  No other scholarships funded through CEF are due in February.