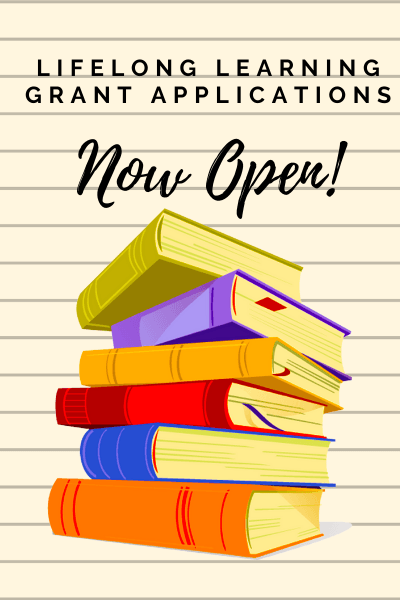 Due February 2, 2024
Chandler Education Foundation supports lifelong learning for staff and students alike. Applications are due February 2, 2024 and awards are determined by our Lifelong Learning committee based on available funds. Applications with an emphasis on National Board Certification, STEM, SPED or Gifted Endorsement will be considered a priority during the selection process. Scholarships are announced in late April. Awards may total no more than $1,000 per year and recipients may apply for/receive one subsequent award through this program.
Applications are accepted through the Foundation's Scholarship Platform. Lifelong Learning Scholarship applicants must enter the code LLL2023 on the top right portion of the application page in order to access the application. 
Questions or concerns, please contact the Foundation by email at ChandlerEdFoundation@cusd80.com or by calling (480) 224-3030.
Subaru Shares the Love
Thank you Lisa Cvijanovich and Subaru Superstore of Chandler for making Chandler Education Foundation part of your Share the Love campaign!  In 2022-2023, $80,000 was contributed by Subaru and Subaru Superstore of Chandler from new Subaru purchases and lease agreements made during the campaign. Thank you to all the new Subaru owners who chose the Foundation as your charity of choice!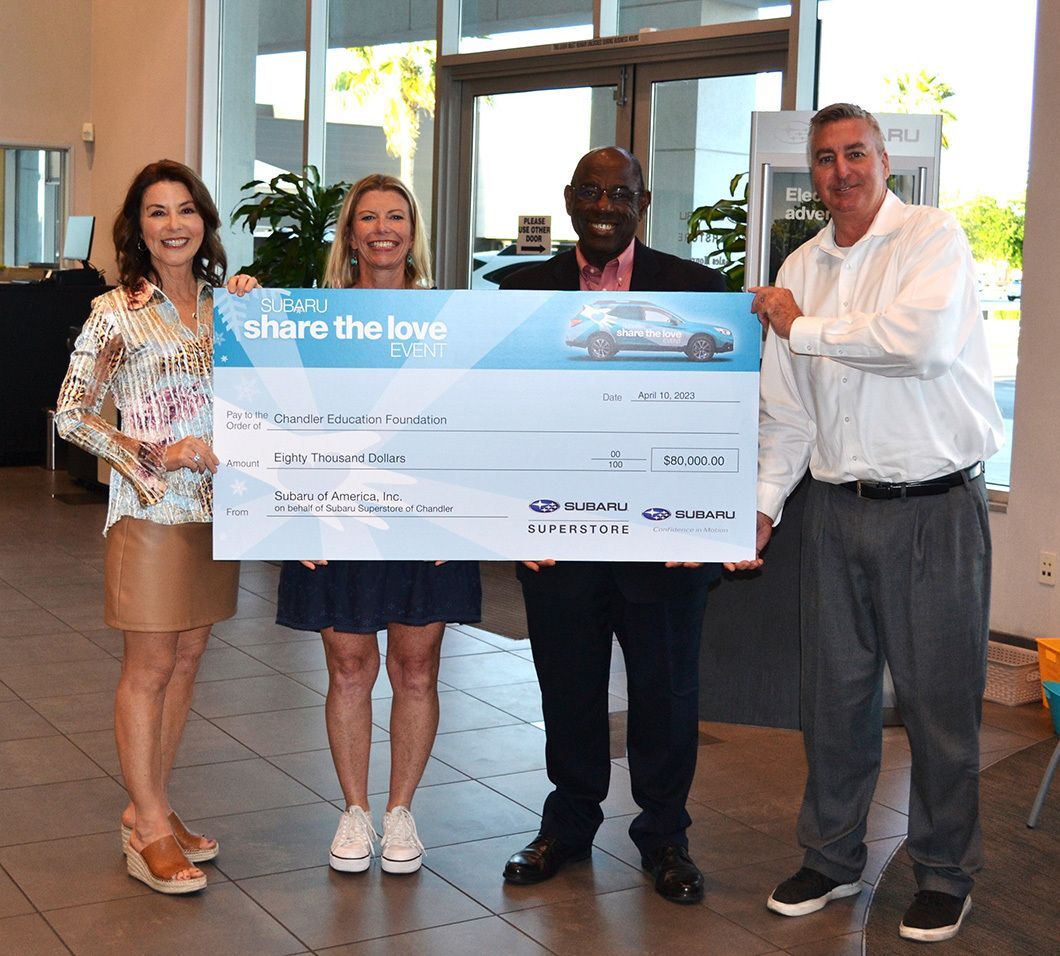 Share the Love Check Presentation - 2023
Mirrors & Windows
Diversity in CUSD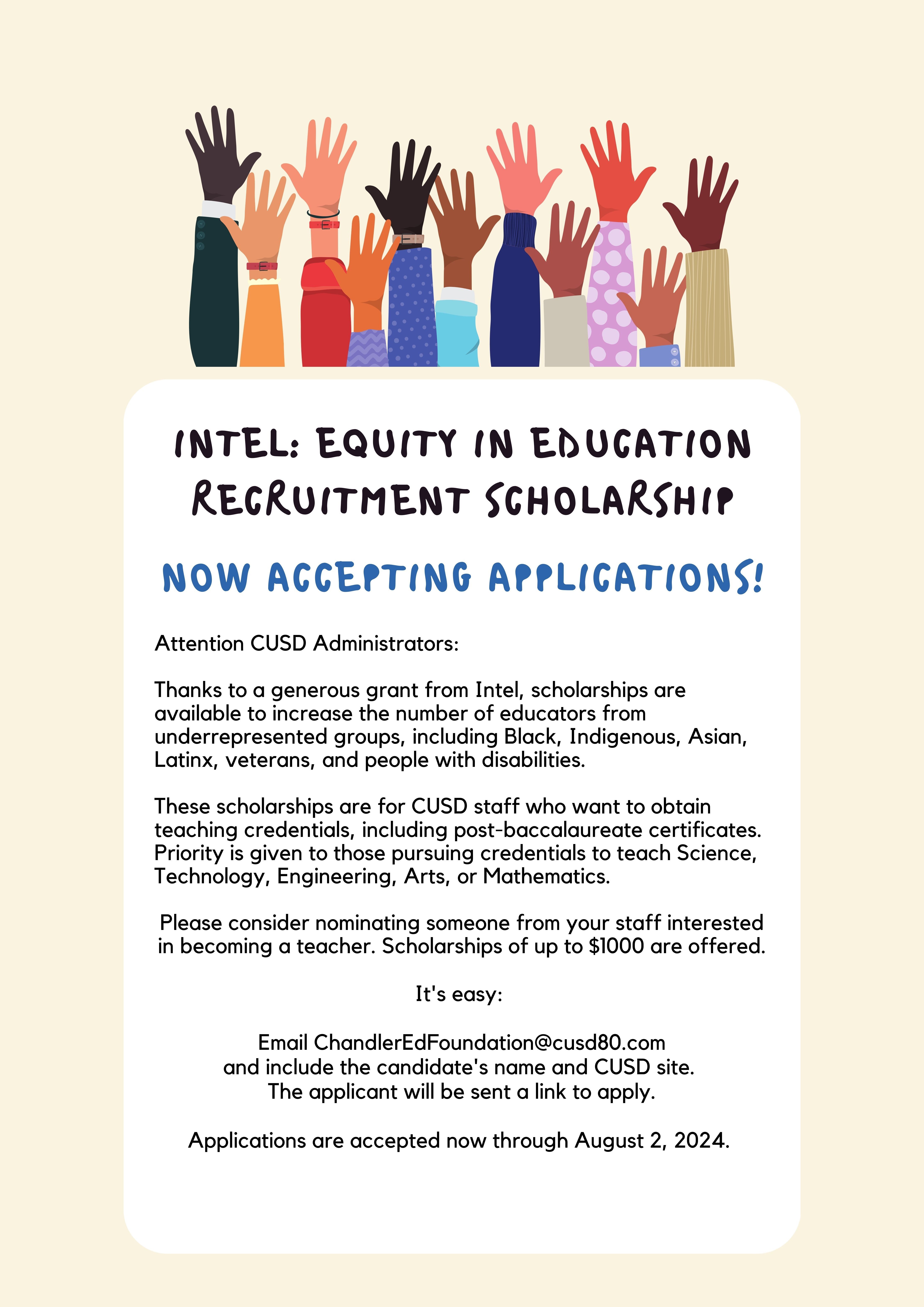 Log on and register as a user on our Foundant Scholarship Platform. We recommend using Google Chrome. Link not working? Copy the following into your browser: https://www.grantinterface.com/Home/Logon?urlkey=cefscholarship