CUSD Payroll Deduction Instructions
Receive a State Forty Eight Shirt for a $100 Contribution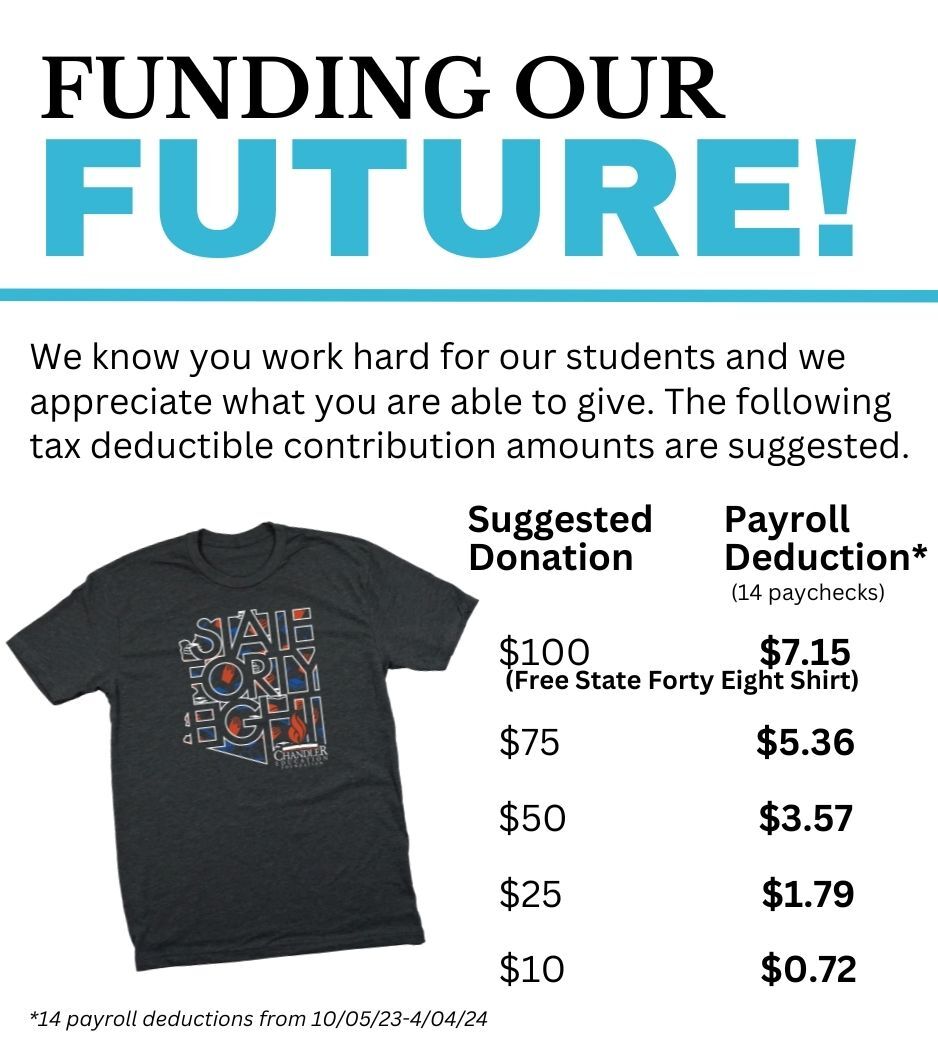 Commit to a $100 donation (over 14 paychecks) and receive a State Forty Eight Chandler Education Foundation shirt! Eligible donors will receive an email near the end of the campaign to order their shirt. Shirts will be delivered in September.
Payroll deduction is a way to be easy on your wallet while you're making life better for others.  If you are a CUSD employee, follow the steps below to complete payroll deduction through Employee Access (formerly iVisions).  It takes less than 5 minutes and the satisfaction of knowing you've done something good will last a whole lot longer! 
Take a look at these simple steps and then use link below to access the CUSD Employee Access page.
---
Step Two:

From the

MENU

 on the left-hand side, select 

MY TASKS.

 At the top of the page, select

FORMS

.
Step Three: SELECT the Cash for Classrooms Payroll Deduction form.​​​​​​
Almost done! 
Step Four: 

ENTER 

your information. 

Note: The total amount will be broken down into 14 paychecks.
Be sure to SELECT the SUBMIT button! 
The message below will appear briefly at the bottom of the screen after selecting the submit button:
**CASH FOR CLASSROOMS PAYROLL DEDUCTION WAS SUBMITTED SUCCESSFULLY**
You will NOT receive a confirmation email from payroll confirming submission. Chandler Education Foundation will send out weekly emails to obtain shirt order information for anyone contributing $100 or more.
Let the happy dance begin! Thank you! You've made a difference and we appreciate your support of Chandler Education Foundation's Cash For Classrooms Campaign!
Up Close Image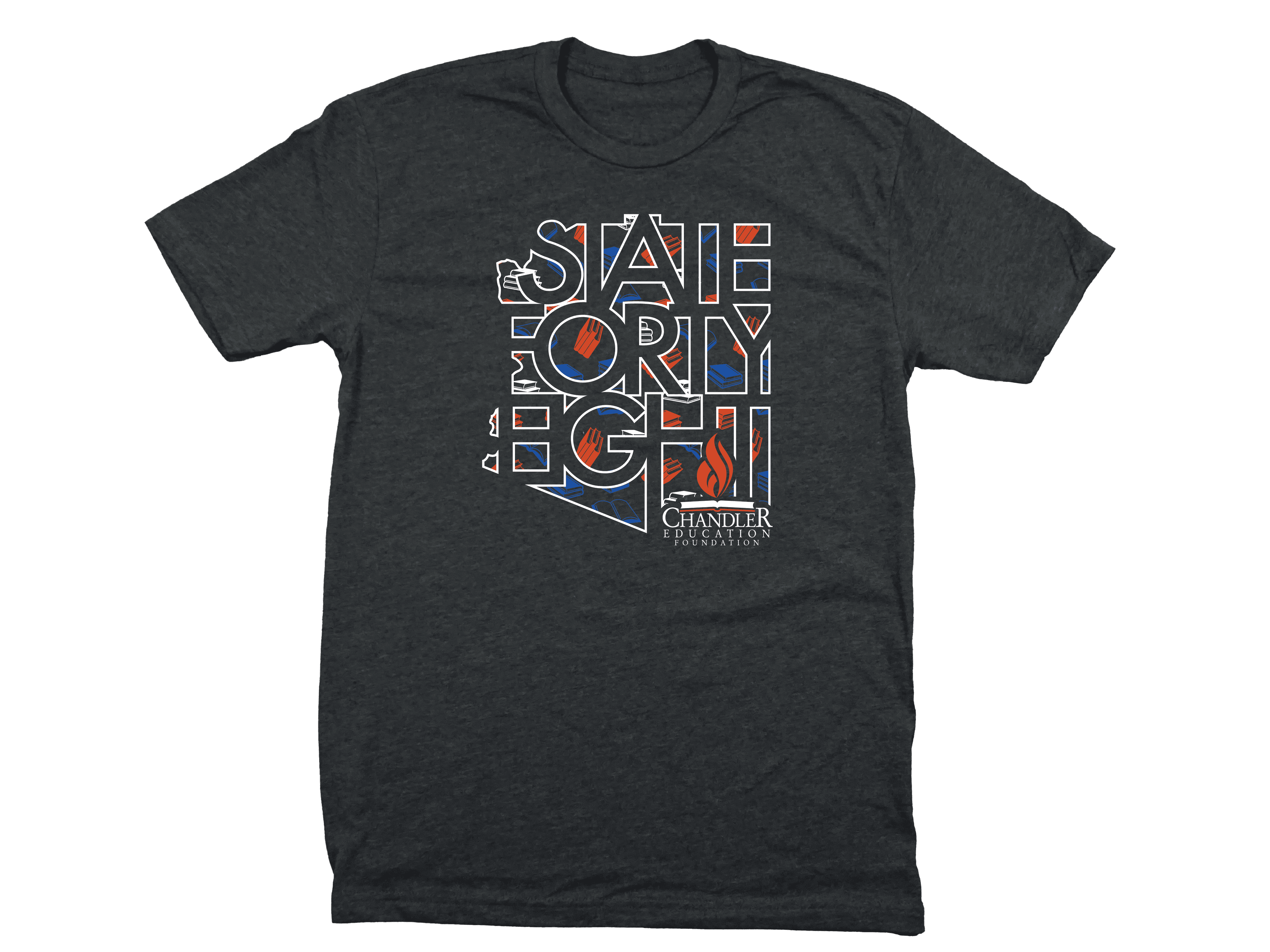 ---
Chrome is the preferred browser if you are having difficulty accessing images or content.
Please note - you may use Employee Access to contribute to both the Cash for Classrooms campaign AND the Student/Employee Crisis Fund.  Separate forms must be submitted in order to contribute to both.