What CEF Is All About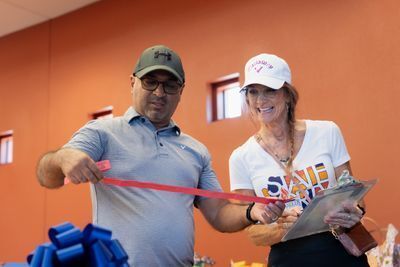 CEF ignites the power of community to fuel access, innovation, and excellence with the Chandler Unified School District. Our annual campaigns, activities, and initiatives provide supplemental funding for classroom resources, teacher training, scholarships and more!
Through the generosity of our donor community, the Chandler Education Foundation supports the growth of students, teachers, and staff across our district. Your participation in one of our campaigns or events will help fund a classroom need, engage teachers in advanced education, or perhaps jump-start a student's college education. Get involved today to ensure CUSD continues to deliver excellence in education for our community! 
CUSD staff who wish to pursue additional certification or advance degrees may apply for CEF scholarships.

Through both donor scholarships and funds raised in our community, CEF supports over 100 scholarship opportunities for graduating CUSD seniors.

Fifth grade students from 6 Title I schools in CUSD are offered the opportunity to attend a three-week "college" program at Chandler Gilbert Community College.

A large part of the Foundation's mission includes providing the means to allow teachers to expand their current curriculum by adding innovative and engaging experiences for students.

IMPACT Chandler Scholars have committed to maintaining high standards for not only academic achievement, but also their high degree of community involvement. These students are recognized at graduation for the commitment to excellence.
How We Measure Success
Our success is measured by the number of people we help and the quality of programs and services we support. These programs are fueled by our dedicated staff, caring volunteers and generous donors like you.