"Education is the foundation upon which we build our future." ~C. Gregoire
Chandler Education Foundation began in 1986 with a mission to provide community support for excellence in education. Our main focus is investing that community support  into educational opportunities, paving the way to lifelong success for CUSD students.
We want our children to become not only excellent students, but also excellent members of our community, ready to assist and support the next generation.  With your help, we can fund innovative programs and experiences, support students and staff, and encourage an investment in our community. 
---
2021-2022 Year In Review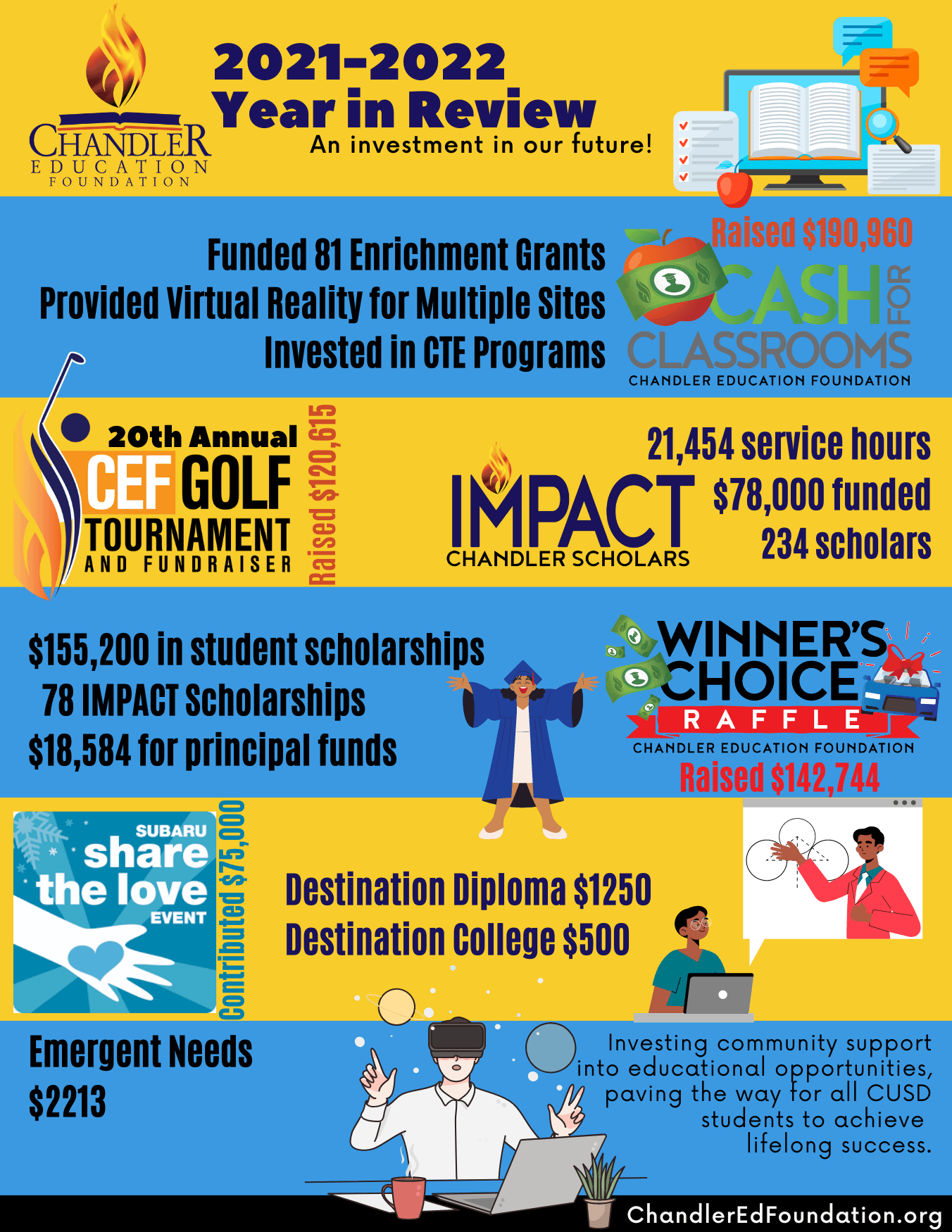 ---
Another Great Year!