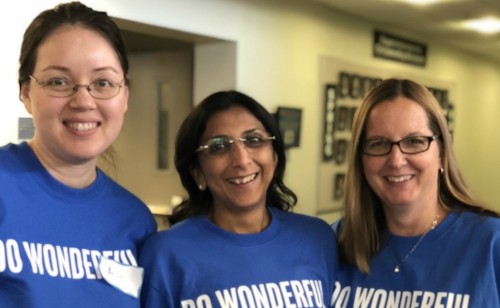 "No act of kindness, no matter how small, is ever wasted." ~Aesop
Chandler Education Foundation serves our district because of people like you. 
Has a teacher profoundly impacted your life and you would like to pay it forward?

Do you want to help create lifelong memories for students?
We would love your help. From board positions and clerical support to assisting at community events, joining our WOO-HOO Patrol, or helping at our golf tournament, there is likely something for you! 
Interested in volunteering with us? Please let us know what you enjoy doing!
Community Volunteer Needs
These community organizations have reached out with a volunteer need and are not affiliated to the Foundation. Volunteers must directly coordinate with the contact person listed.
On Thursday, April, 25th, Sanborn Elementary will have it's Celebration of Learning from 6-8pm. In addition to each grade level showcasing aspects of their learning from this year, Sanborn will be celebrating its 25th birthday as a school and have invited all of our alumni to come back to celebrate with us. Through music, bulletin boards, and other activities, we will be reliving aspects of 1993, the year the school opened. It will have a festival feel with food and fun music as well.
We are in need of volunteers from 3:30-9:00 pm to help setup, handout cookies & goodie bags and break down the event.

Here is a sign up for those that would like to volunteer:
https://www.signupgenius.com/go/70A0E49ABA623A2FD0-sanborns2
---
Looking for other opportunities to give back to your community?  Here are a few organizations who could also use your support!