Chandler Education Foundation Financial Impact
The Chandler Education Foundation (CEF) is a 501(C)(3) nonprofit organization founded to ignite the power of community fundraising to fuel access, innovation, and excellence within the Chandler Unified School District. Under the leadership of our Board of Directors, the CEF team coordinates events and activities throughout the year to generate funds that go back into CUSD schools in the form of classroom enrichment grants, crisis support, teacher scholarships, college readiness programs, student scholarships. 
Below is a snapshot of our impact for 2022-2023.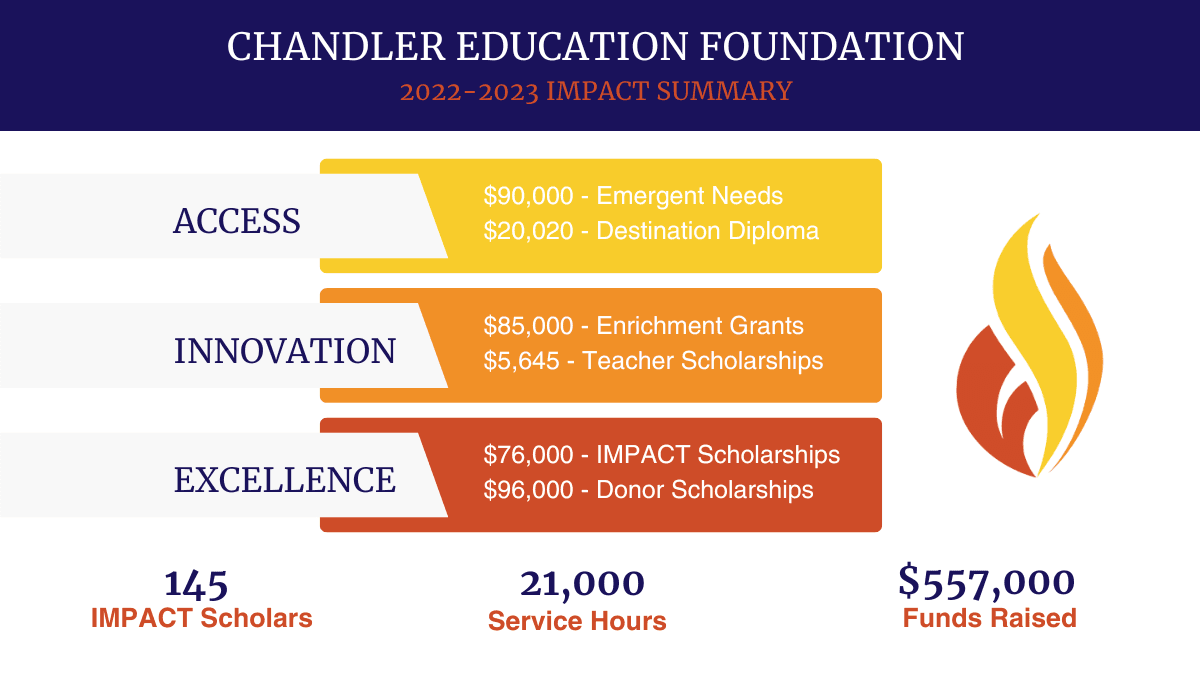 ---
For More Information
If you would like more information about Chandler Education Foundation, including access to our financials or previous years' impact reports, please contact us at info@chandleredfoundation.org. We would be happy to help!