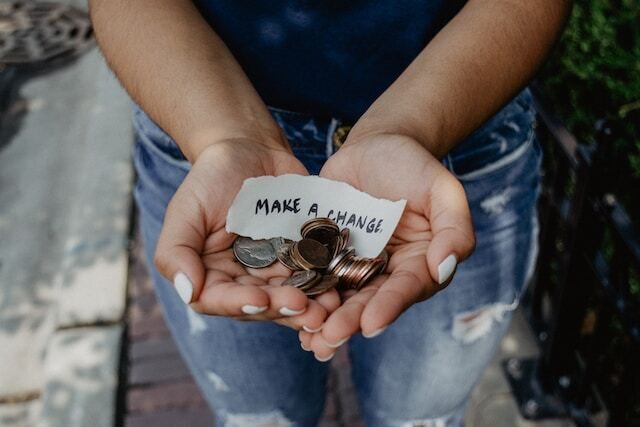 After the warmth of Thanksgiving fades, a remarkable day awaits – Giving Tuesday, the global celebration of generosity and service that follows the festive season. This extraordinary day, fueled by the spirit of giving, is not only a chance to make a difference but an opportunity to magnify your impact with matching gifts.
Giving Tuesday, the first Tuesday after Thanksgiving, last year raised $3.1 billion in charitable donations, with a record 35 million adults participating - in the US alone! On Giving Tuesday, every contribution counts, whether monetarily or otherwise. Check out these ways that you can participate in Giving Tuesday this year.
1. Give
Donations mean more on Giving Tuesday than an ordinary day because many community foundations or partners offer matching donations for your gift. If you're able, donate to your favorite organization (or two!) on Giving Tuesday. Chances are that your funds will go further than on an ordinary donation day. Research your favorite organization and see what options they have for matching your Giving Tuesday donations. It may be easiest to give online, but many organizations also track donations you send in or hand-deliver.
2. Share on Social
If you are unable to participate in Giving Tuesday monetarily, there are still plenty of ways to get involved. The easiest way is to spread the word. Hop on your social media channels and promote your favorite nonprofit organizations and all that they stand for. While many people know about Giving Tuesday, there are still plenty of people who may not. Plus, you could be the person who reminds somebody about the importance of the day and encourages them to make a much needed donation. Remember that small donations add up to create huge impacts.
3. Recruit Support from Friends
Friends trust friends and people that they know. Take this time to call up a friend and simply tell them about an organization that you love and want to help. Establish trust by talking about your personal contributions and experiences with the organization, along with discussing ways that your friend could help. Together, come up with a plan to help benefit the organization of your choice. With friends supporting friends, we can create a ripple effect of positive change.
4. Consider Year-End Giving
If you miss Giving Tuesday this year, that doesn't mean you're completely out of luck for the year. Many organizations rely on year-end donations to help propel next year's initiatives and to finish strong for programs in the current calendar year.
Even if your gift won't be matched, your gift could still be vital to achieving fundraising goals for the year. Talk to a representative for the organization of your choice to ensure you can work together to make your contribution go the furthest. You can also contact us about legacy planning including establishing a scholarship or helping to sponsor a campaign.
5. Give The Gift Of Time
If financial contributions are not feasible, your time is a valuable resource. If you aren't sure where to start, you can check out websites like Just Serve which consolidate volunteer opportunities from various organizations. Or you can peruse the Chandler Education Foundation's list of suggested nonprofits looking for volunteers. Your time can be the catalyst for positive change, supporting causes that resonate with you.
Giving Tuesday is one of the largest donation days of the year, so join the movement and give back to your community. Even a small act of kindness can make a huge difference to an organization in need.