Winner's Choice Car Or Cash Raffle Kick Off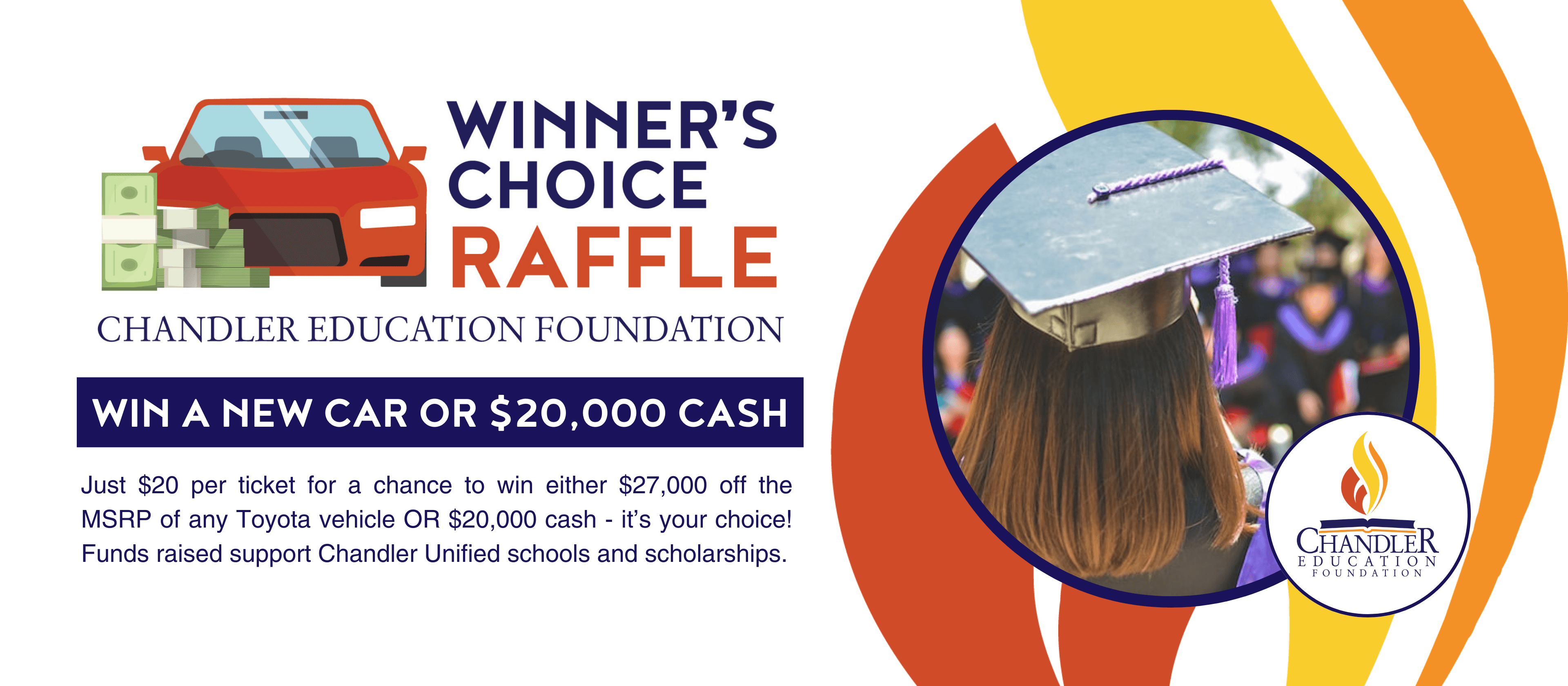 Get ready to start your engines with a $20 ticket that puts you in the driver's seat to win big – it's your call! Picture yourself cruising in a brand-new car or pocketing $20,000 in cash. The choice is yours!
As the grand prize winner, you get to decide between a cool $20,000 in cash or a whopping $27,000 off the Manufacturer's Suggested Retail Price (MSRP) on any Toyota vehicle! But that's not all – seize the chance to snag multiple Early Bird prizes (drawn on February 8, 2024).
It's not just about winning; it's about making a difference. Your ticket purchase fuels resources in Chandler Unified Schools, and provides vital scholarships to bright, aspiring students throughout the district.
Questions or concerns? Please email us info@chandleredfoundation.org.