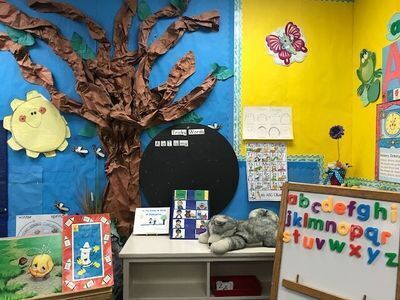 Cash for Classrooms Grants
Chandler Unified School District (CUSD) teachers have big ideas for how to make learning more engaging and impactful for students. The Chandler Education Foundation (CEF) exists to help make those ideas reality for our schools. 
Thank you to our dedicated teachers who go the extra mile for their students by applying for a Cash for Classrooms grant. CEF is delighted to ignite community support to fuel innovative learning opportunities, state-of-the-art facilities, and creative classroom materials that spark curiosity in our students and prepare them for their futures. 
2023 Grant Applications Have Closed
Cash for Classrooms grant applications through the Chandler Education Foundation's online scholarship and grant management system have officially closed for 2023. This year, the Foundation received a record-breaking 150 grant applications! We can't wait to see the incredible impact these ideas will have on our classrooms and students! 
Typical grant thresholds are as follows (but can be adjusted depending on resource availability and present needs):
Individual teacher: $500
Team/Department: $750-$1000
Schoolwide: $1200-$1500
CUSD teachers can access the online portal via this link.
We know our teachers are busy guiding, instructing, and grading so we purposefully keep the application short. Teachers can draft and save their applications, gathering information to help the committee make their decisions, until they are ready to submit.
All Cash For Classrooms grant applications are reviewed and evaluated by volunteers from across the district. Applicants receive an update on the status of their application in October. The lucky recipients may even be visited by the Woo Hoo Patrol when awards are announced. 
Should you have any questions regarding the Cash For Classrooms campaign, grant applications, or funding please contact the Chandler Education Foundation. 
Past Woo Hoo Patrol Awarding Grants