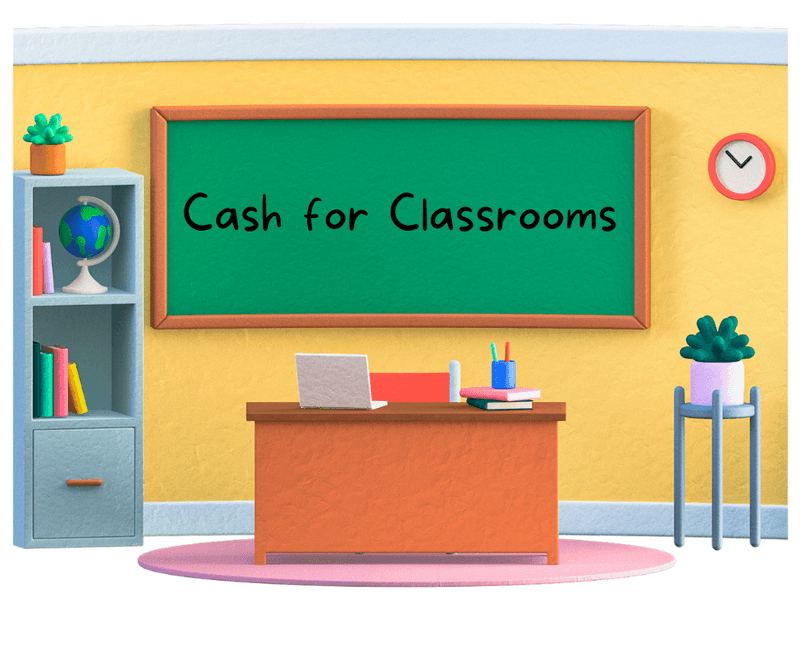 Your impact lasts forever and we know you work hard to make a difference every day.
Thank you for taking the time to apply for a Cash for Classrooms grant. The Foundation continues to focus on supporting innovative learning opportunities, maintaining state-of-the-art libraries, and equipping teachers with materials needed to engage students in activities that prepare them for the future. 
Grant Applications Now Closed
Applicants will be notified of award status no later than November 15, 2022.
Cash for Classrooms grant applications are now being accepted from CUSD staff through the Foundation's online scholarship and grant management system. Applications are due no later than August 31, 2022, and administrator email approval (through the application) is due no later than September 7, 2022. 
Typical grant thresholds are as follows (but can be adjusted depending on resources availability of funds and present need):
Individual teacher: $500
Team/Department: $750-$1000
Schoolwide: $1200-$1500
Log on to apply: https://www.grantinterface.com/Home/Logon?urlkey=cefscholarship
The application is short and can be saved until you are ready to submit. Applications will be reviewed and scored by volunteers in September and applicants will receive an update regarding the status of their application in October.
Please direct any questions to Katy Brown at (480) 224-3030.